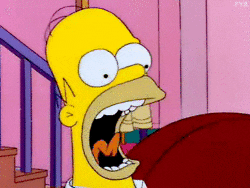 Procrastination is one of the biggest things we all go through in all walks of life. From that annual report due Monday to final project due tomorrow, procrastination is sometimes a good thing. sometime peoples best work comes out of procrastinating. Others, well not so much. As A graduate student I have suffer many versions of procrastination. I believe that there are many ways that all leads to the same conclusions: NOT GETTING THE WORK DONE !!!---> Resulting in a failed grade or less your chances of getting that A, getting reprimanded for it and even fired >.<
there are many ways that you can over come this bug. As human being we should understand that we all make mistakes and something just gets in the way of things. But, it still doesn't excuse you from from actually dong the work/completing the task. so hee are some tips when trying toget the work done and avoid procrastination.
1. Try to start as early as possible. the earlier you start the better.
2. Avoid any type of distractions. Alcohol does not help. Can't tell you how many times mixing wine and writing papers was a bad idea.
3. KEEP YOURSELF TOGETHER---> YOU WILL MAKE IT THROUGH-- KEEP HOLDING ON. You'll get there.